The team at Brick & Barrel Pub brought a new dimension to downtown Abacoa in January with the opening of Duke's Tacos & Margs.
"We wanted to create something that wasn't solely Mexican in style," says owner David Schroeder. "We're focusing on what we call 'American street tacos,' which have echoes of Los Angeles and the flavors of our other favorite regions."
The restaurant also reflects the current trend toward more casual restaurants that feature the same quality levels as fine dining establishments. "The pace is quick and fast," says Schroeder, "and it gives us the opportunity to create a relaxed environment that's much more fun."
Thomas Op't Holt, director of culinary operations, has crafted an innovative menu that begins with a creation called "Fish on Acid." A new take on classic ceviche, it features shrimp marinated in house-made ketchup and fresh local citrus to boost flavor and octopus slow-cooked for tenderness then steeped in juiced jalapeño and cilantro. In addition, raw oysters are available from Washington State, British Columbia, Cape Cod, and
Martha's Vineyard.
In preparing tacos, Op't Holt utilizes the Nixtamal process, which has been popular on the Mexican peninsula for thousands of years. Heirloom corn is first soaked in an alkaline solution before being ground between volcanic rocks to produce a fluffy mixture with more aroma and flavor. The resulting tacos are easier to digest and higher in nutritional value.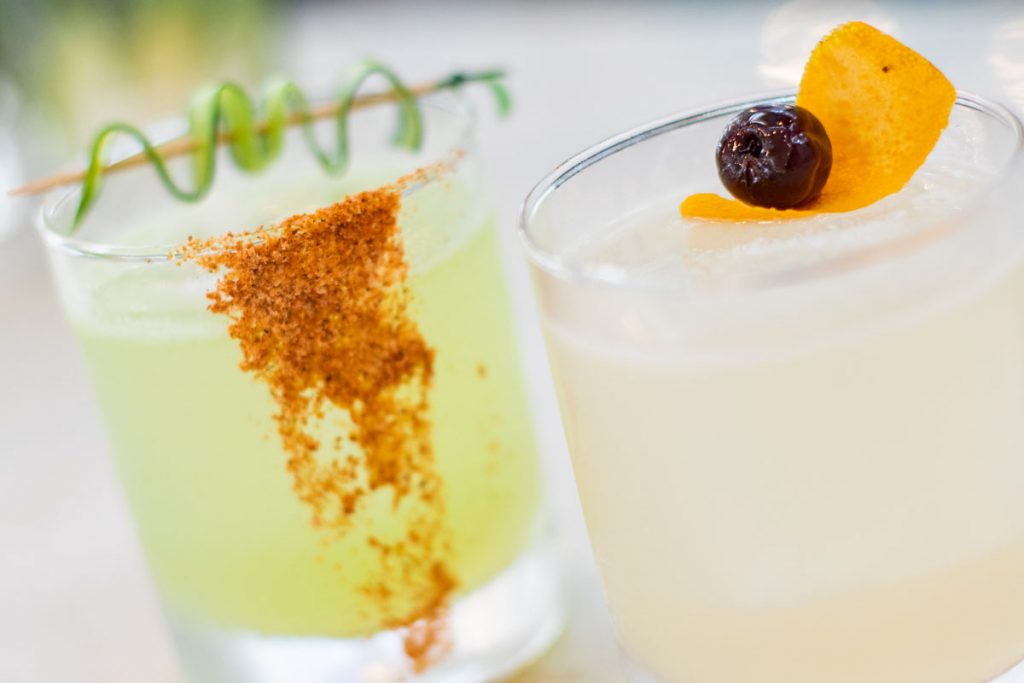 The key to the culinary program at Duke's is flexibility. The initial offering of taco fillings includes prime beef, Texas BBQ brisket, Southern fried chicken, and crispy fish, but Op't Holt plans on changing the menu frequently to use available fish, meat, and produce in the market. "That's the advantage of using local and seasonal ingredients," says Schroeder. "Carnitas are great, but we don't want to get locked into serving them year-round if some amazing fresh vegetables are available."
Beverage Director Peabo Powell has compiled a cocktail list filled with distinctive margaritas. The most popular are Strawberry Fields (Herradura Blanco, muddled strawberries, lime, rosé, and foam) and #Ghosted (Corazon tequila, lime, agave, mango habanero shrub, and bitters). Powell's goal is to offer a collection of 150 tequilas and mezcals. In addition, Schroeder has traveled to Kentucky's Bourbon Trail to source private edition barrels from Bulleit, Woodford Reserve, Old Forester, and Heaven's Door; a personalized barrel of Herradura tequila is also in the works. Wine lovers may feel neglected here, but there's a healthy selection of craft brews in cans and on tap.
And who is Duke? "It's a combination of my two sons' names, David and Luke," says Schroeder. "It's my way of honoring them and creating a legacy." 1155 Main St. Suite 120, Jupiter; 561.619.5177
Facebook Comments